Terence M. Green was born in Toronto in 1947. Since publishing his first SF story 1978 Terence has published 5 novels, a short story collection and a number of short stories. He has been nominated for an Aurora Award 5 times with the short stories Barking Dogs and Blue Limbo (both of which have been made into novels) and the novels Children of the Rainbow and, the twice nominated, Shadow of Ashland. Shadow of Ashland was also a World Fantasy Award finalist in 1997. Terence's latest novel called A Witness To Life has been nominated for a 1999 World Fantasy Award.

Terence newest novel is a sequel to Shadow of Ashland called St. Patricks Bed published by Tor/Forge Books.

Terence has a Website that lists all of his novels with links to reviews. His site also has a detailed news page that is a must-read for all Terrence M. Green fans.
---
Look for Terrence Green's newest book
St. Patricks Bed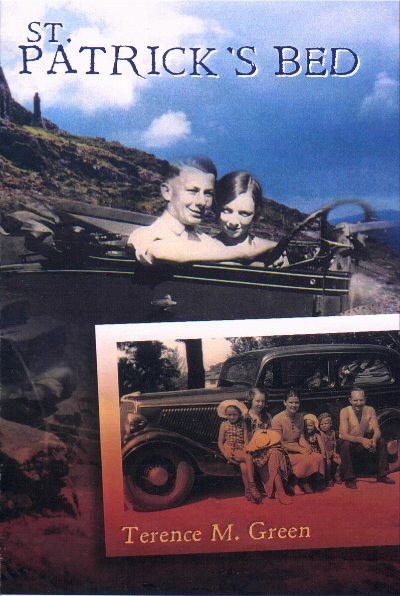 Now Available!
Interesting Links
Reviews
Blue Limbo (SF Site)
Shadow of Ashland (SF Site)
The Woman Who is the Midnight Wind (Ottawa Citizen)
Barking Dogs (The Globe and Mail)
Children of the Rainbow (Books in Canada)
A Witness to Life (Booklist)
A Witness To Life (Andy's Anachronisms)
Online Reading